The COVID-19 pandemic has taught us all the importance of washing our hands thoroughly as well as ensuring all surfaces we touch are properly sanitized for our protection. At Duraclean, we've always understood that a clean home or commercial building is also a safe one.
Especially now, when the coronavirus is impacting our daily lives, proper and efficient sanitization is a daily concern. According to the CDC, it is not certain how long the virus that causes COVID-19 survives on different types of material surfaces, but studies suggest that the virus may persist on surfaces for a few hours and even up to several days.
Disinfecting surfaces and consistently washing your hands is, of course, one way to minimize the risk of coming into contact with the virus. But for a certain and thorough cleaning, especially for commercial properties, it is recommended that you utilize the services of a professional cleaning service.
Serving Belvidere, Illinois and surrounding areas for almost 100 years, our certified, licensed, insured, and experienced technicians are still working during this difficult and uncertain period, and, as always, are dedicated to providing superior service.
Our suite of cleaning and sanitizing services are environmentally safe and we adhere to a strict code of ethic so that you can rest assured you'll be receiving a cleaning service by one of the best in the industry.
Trustworthy

Our unparalleled commitment to providing dependable services is clear. We have a proven reputation in the community. Our clients love us!

Qualified

Our staff consists of certified and insured professionals. We provide specialized training to our workers and use industry-leading tools and equipment.

Effective

Our duct cleaning experts get the job done to the highest degree. We ensure all microbial growth harboring in your ducts is removed. Our methods are the most efficient in the industry.

Integrity

Our cleaning specialists are all absolute professionals. Every technician on our team follows a code of ethics. Our technicians also go to each job site with photo identification and will present it if requested.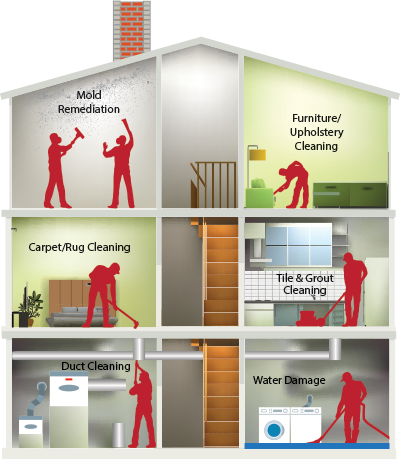 Remember, It Isn't
Clean Until It's