Residual odors in the home can make your home impossible to live in at worst or uncomfortable and embarrassing at best. They may also point to underlying problems that need immediate intervention.
At Duraclean, our professional cleaning services extend beyond just removing dirt and grime: we will find out the source of any unpleasant odors in your house and eliminate them, leaving your home smelling clean and fresh, exactly the way your castle is supposed to be!
Where Do Home Odors Come From?
Odors can come from many sources, including:
• Fire and smoke damage that leaves smoky/ashy odors lingering
• Water damage leave musty, damp odors
• Mold/mildew damage
• Pet-related odors from past tenants' pets or around the areas your pet sleeps or plays
• Biological odors from sewage lines not directed properly or some blockage
Regardless of the source, you wouldn't want any of these unpleasant smells lurking around your home. Call on Duraclean's experienced team to go through your home with a fine-toothed comb and remove any dirt or grime that could lead to these odors. We have the right equipment, systems, and materials needed to remove even the most pungent of odors.
Sometimes, we may require multiple procedures to get rid of a particularly stubborn smell. Before we start, we'll make a visit to see the extent of work needed before giving you a quote. One of our technicians will come to you with all the details you need to make a decision.
Talk to us to find out how we can help you bring back the freshness of your home. Spring cleaning never smelt so good!
Trustworthy

Our unparalleled commitment to providing dependable services is clear. We have a proven reputation in the community. Our clients love us!

Qualified

Our staff consists of certified and insured professionals. We provide specialized training to our workers and use industry-leading tools and equipment.

Effective

Our duct cleaning experts get the job done to the highest degree. We ensure all microbial growth harboring in your ducts is removed. Our methods are the most efficient in the industry.

Integrity

Our cleaning specialists are all absolute professionals. Every technician on our team follows a code of ethics. Our technicians also go to each job site with photo identification and will present it if requested.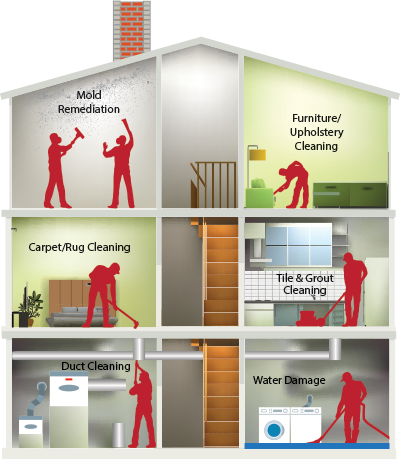 Remember, It Isn't
Clean Until It's